now enrolling
New Location Now Open! 1588 Newport Ave, Pawtucket
Call 401-655-1000 for more information


About Us
Dreamland Learning Center
Is a family owned and operated child care facility serving families with children ages 6 weeks to 12 years old. We provide a family-like environment where children are encouraged to learn and develop at their own pace.

Mission Statement
We aim to provide safe, affordable, high-quality child care for all families. In doing so, we support families in their efforts to reach their goals. Dreamland provides a developmentally appropriate program for children ages 6 weeks to twelve years. The Dreamland staff is committed to the families we serve, providing support and encouragement to promote children's desire to be life-long learners.

Our Philosophy
We aim to provide quality care that will funnel each child to explore and discover the infinite possibilities available to them through the power of learning. Our environment was created to enhance the natural curiosity and desire to learn. At our center, situations are provided to help children prepare to make the social, emotional, cognitive, and physical adjustments in life. We believe children learn best from their own experiences. In a positive learning environment, we will help promote self- awareness, perceptual motor skills through planned activities and give children the hands-on experience they need for total growth and development.

Our Goals
To see that each child is allowed to develop to the extent of his abilities, neither pushed beyond his readiness nor hindered in attaining his full potential. To ensure an environment that fosters a positive self-image and develops creativity and imagination. To see that these goals be accomplished in an atmosphere of warmth and acceptance where each child is valued for his individuality and not degraded for his weaknesses.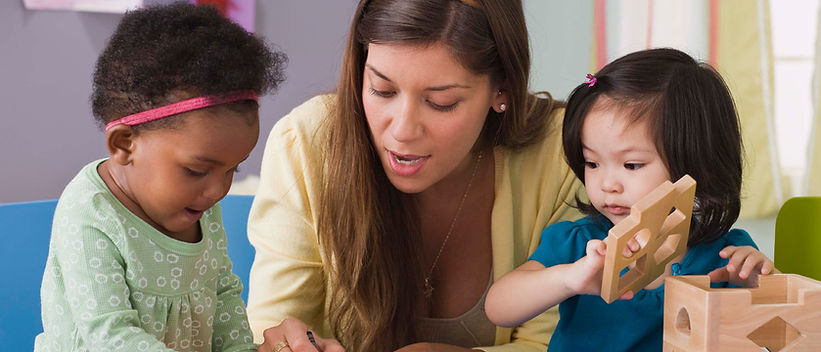 This child care learning center is complete the love and good personal seams to be great with children. Keep the good work we need to be confident as we leave our child in your hands. Thank you all of you workers. your are the best.


One of, if not the best care facility with a detailed learning layout, very attentive staff, with an actual curriculum. Wonderful. The owners really take care of the facility and give back so much- Upkeep is top notch. Would recommend to anyone especially my friends.

Fantastic childcare facility! The staff are very friendly and genuinely love children. Communication is kept open. I have so little time to get going in the morning so it's such a relief that my children are provided with all of their snacks and lunch everyday!